Changing Attitudes to Food, Exercise and Drink
The 8Way Size & Weight Programme, which is the result of work by ELK-Health over the past 7 years, starts with a unique, research-based online course for people who have lost size and weight previously, but have returned to, or increased upon, their original size since.
You can choose either to meet for local group face-to-face support and care whilst together following the internet programme or, instead, to enjoy the programme entirely online anywhere in the world.  The programme supports and encourages you however difficult you find making changes – and is forever! There's free lifelong membership of the ELK-Community at the end of it so, from now on, you will always have a source of help and advice.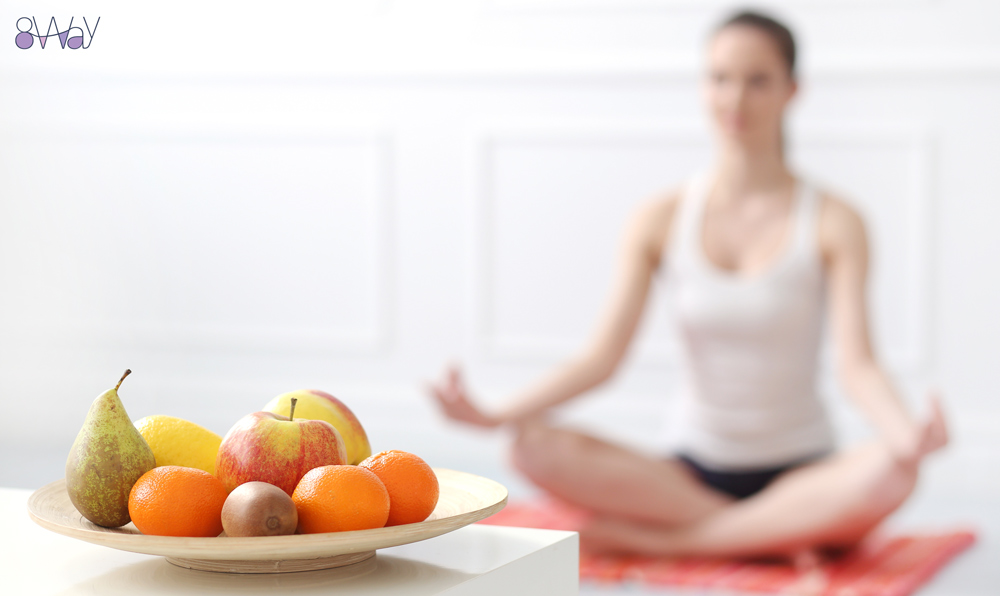 Almost all programmes aiming to help people become smaller and lighter are initially very successful. This is because starting a diet brings our attention to what we are eating and drinking each day, and that almost always means that we consume less. We often start to exercise more too, which is a big help.
However, our bodies have a big problem with this.
We, as humans, have evolved our relationships with food, exercise and drink over many hundreds of thousands of years. We are born with these attitudes 'hot-wired' into our minds. For the vast majority of these hundreds of thousands of years, our main survival priority has been to get enough to eat. For the majority of humans, for the majority of the time that there's been humans, eating too much has just not been an issue for a species that needed to work so hard to eat at all.
So, what do our minds consider "enough"?
Our brains, regularly and automatically, with no action needed by our conscious minds, check on how much we are consuming. If our bodies seem to be fit and working well, then our minds mark this as the amount of food and drink that's right for us at the moment. This built-in mechanism to maintain the amount of food and drink we consume because, historically, eating too little might have endangered us, protects something called your Defended Body Size and Weight. One of the first things ELK-Health explores on the 8Way, is what your Defended Body Size and Weight is. And how we can, working together, lower it.
Unfortunately, we have, as yet, evolved no automatic body-mind system to help us when we are eating and drinking too much – we need to be taught how to do that. Which is a shame because nowadays, outside sub-Saharan Africa, far more people die prematurely because they eat and drink too much, than because they eat and drink too little.
"It may take another hundred thousand years for evolution to change the instincts that drive the ways we think about food, exercise and drink" – so what should we do? We at ELK-Health began this quest looking at how our bodies deal with dieting. Dieting, remember, works for a while. Then almost everyone piles the whole size and weight loss back on – often adding a bit extra.
We shouldn't forget, either, that yo-yoing your size and weight can, in itself, cause problems for your health over and above those of being bigger and heavier than you would like. So understanding why this happens is important.
This is what your body does if it considers you are having difficulty getting (in the past that would be hunting and foraging) the amount of food you 'normally' have:
The body increases the production of the hormone ghrelin (often called "the hunger hormone") and two other hormones called GLP-1 and PYY, which have a number of functions, including increasing your production of insulin, but importantly also help you have that "I think I don't need to eat anymore, right now" feeling.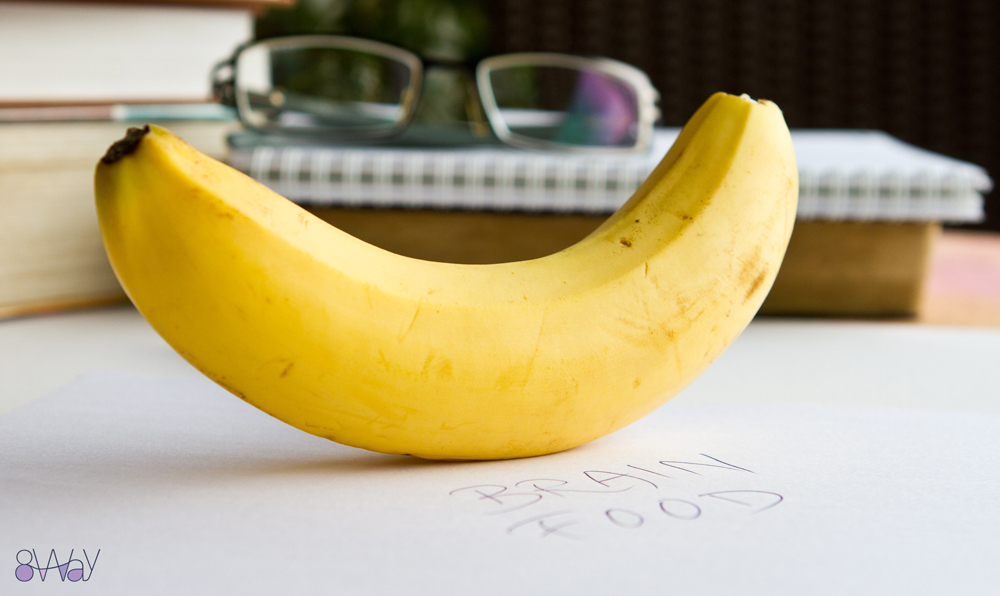 Because you have an enhanced ability to feel full, and you are paying attention to your input and exercise, you lose size and weight. But your body is concerned about the size and weight loss and fights against it by increasing your ghrelin, thereby making you more hungry, more often. Your body is fighting to maintain its Defended Body Size and Weight. You fight this by being more strict about your diet, but the hunger pangs continue to consciously or sub-consciously effect your behaviour. Sooner or later, you complete or abandon your diet, the increase in your hunger hormone continues, and you pile the size and weight back on.
The 8Way takes advantage of this simple truth:
If you lower the figures for your Defended Size and Weight, then, as Associate Professor Signe Sørensen Torekov writes: "the body is no longer fighting against you, but with you. This is good news for anyone trying to lose weight".
The 8Way does exactly this in four stages.
The Four Stages of the 8Way Size & Weight
The programme is specifically designed to bring about permanent change. It consist of four stages, the last being free, lifelong membership of a supportive and nurturing community who will welcome you. Their primary purpose is to help members maintain the size and weight they want to have once they have reached their goal.
Our experience suggests that the majority of people will want to reduce their size and weight by about an eighth. Research supports that this loss is sustainable over 5 years if regular contact is maintained with mentors and group peers. There will, of course, be some considerable diversity but we have no evidence to suggest that this will not hold good for people wanting to lose smaller or greater percentages.
Stage One – "Finding out about one another"
Instead of concentrating on food, exercise and drink themselves, we will support you on a journey to discover in what way your current relationship with food, exercise and drink is preventing you being how you want to be. We investigate anxieties, sleep, the role that food and drink has taken in the past and anything else that comes out in our confidential chats.
So this stage is about two enormously important factors that, previously, caused you to regain the size and weight that you'd taken so much time and effort to lose: Your body chemistry and the things in your life-history that may have been a factor.
From this information we advise the programme user on the methodologies to use to reduce consumption and increase movement in a safe and "do-able" way that they will enjoy. No single method of reducing size and weight works for everyone – and much time and effort is wasted by people simply being on the wrong diet regime. Changing attitudes to food, exercise and drink is the first step to losing size and weight permanently, rather than yo-yoing.
This stage is as thorough and as informative as each programme user needs it to be – and no more. The mentors tailor the programme to each individual. It is fun and helps each individual form bonds with their peers that provide fertile ground in which to grow mutual support.
Amongst the subjects available for each participant to discover are:
Discussions about how our relationships with food and drink can be complex, rather odd and not that much to do with food and drink
How our thoughts can be our worst enemies when trying to lose size and weight
Mood management and the part played by stress, anxiety and depression
The critical part that sleep plays when losing size and weight
Food addictions
Sugar and insulin spikes
How to satisfy the appetite with proteins and fibre
Avoiding cravings by consuming essential nutrients
Gut microbes
How childhood experiences can affect our ability to reduce our size and weight
Myth busting
Local support – we'll check if it's available near you – includes group sessions, individual and group mentoring and psychotherapy or counselling where and when required.
Stage Two – "Mindfully setting and achieving the size and weight you want to be"
You now know enough about us to understand how things work, and we know enough about you to be able to tailor a bespoke programme specifically for your body chemistry and the things that have made you who you are. We'll invite you to join 'The ELK-Community'. From this point forward you are a member, able to keep in touch with us, and your fellow members, ask for advice, read about the experiences of others, attend workshops and meet up to support one another, for life.
Together, we then help plan what size and weight you want to be. We will have talked about this when you first joined the programme, but now you'll have a very clear idea of what it was that prevented you from keeping the size and weight off last time. This will be different for everyone, and this is the time to bring the learning and wisdom gained thus far so that, together with your mentor, you can agree goals that are motivational, attainable, life-changing and sustainable – working hand-in-hand with the ELK-Community.
This stage is complete when the planned size and weight is reached. Quite often this is shortly after the completion of Stage One.
It is at this stage that you will become comfortable with having a daily practice that encourages you to achieve and maintain the size and weight you want to be.
Stage Three – "Working towards a new Defended Size and Weight"
This stage is largely about maintaining your motivation, supporting you if and when challenges and difficulties in your lives start to affect your relationship with food, exercise and drink and, critically, checking on your body chemicals (via saliva samples) for changes that indicate that a new Defended Size and Weight – one that is consistent with how you want to be – has been created.
The price of membership of The ELK-Community remains as at Stage Two.
Stage Four – Continued membership of The ELK-Community for the rest of your life
This stage is provided free, and lasts much longer than all the other stages put together. Indeed you are welcome for the rest of your life. It is also, probably, the most important stage since it is a reliable way for you, as a member, to find news and advice and again, if and when something in life means that your relationship with food, exercise and drink becomes challenging, an easy-to-access resource of friendly expertise.
Many members enter Stage Four between 9 and 15 months after they first came to the 8Way.
To find out more please call,

in complete confidence, on

+44 (0) 3000 12 24 36
For an appointment with a Size & Weight clinic, please call (0) 3000 12 24 36. The Size & Weight clinic is for those people who do not want to, or are unable to, join this 8Way Size and Weight Programme.